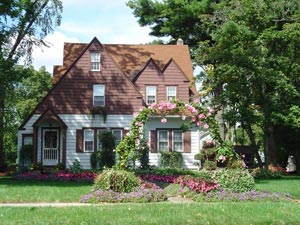 As a home seller, Alabama House Whisperer would like to invite you to participate in a program that will generate more interest in your property. A
Quality Assured Property Listing
will call attention to your listing and separate you from the pack! Alabama House Whisperer will work with agents and homeowners to prepare the property for listing by performing a pre-sale Home Inspection. This proactive approach will offer the opportunity for the necessary repairs and upgrades to be achieved on the front end of the process, thus making a Home Inspection an unnecessary expenditure for the buyer and eliminating the need for the back and forth negotiating and closing headaches with respect to repairs. More importantly, agents and homeowners can sit back and relax with confidence knowing there will be no last minute costly complications or "deal breakers."

For any residential property up to 3000 square feet*, Alabama House Whisperer will perform a pre-sale Home Inspection and offer consultation as to any repairs or upgrades that will make the property more appealing. We will then return to the property to inspect any repairs or upgrades to ensure they have been performed consistent with professional standards. Alabama House Whisperer will compile all this information and publish a Home Inspection report using HomeGauge report software-complete with before and after color photos, receipts and/or work orders and quotes from contractors-for display alongside any other promotional materials available for review by potential buyers. The report can be "made public" allowing anyone to view the Home Inspection report right here on the web site!

A yard flag will be placed by your for sale sign labeling the property as a Quality Assured Property Listing by Alabama House Whisperer.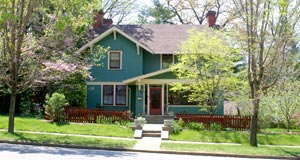 Not using a Real Estate Professional to sell your house? Participating in a FSBO program? Alabama House Whisperer can offer the same service for you! Contact us with questions. We answer the phone 7 days a week.
On a budget? Purchase a Standard Home Inspection prior to putting your house on the market to get an idea of what needs to be repaired and how much it will cost. For more information on the Home Inspection Process take the
ASHI Virtual Home Inspection: Click Here (requires flash)
Alabama House Whisperer is licensed by the State of Alabama and is a member of ASHI-American Society of Home Inspectors, an affiliate member of the Birmingham Area Board of Realtors and listed as an Accredited Member of the Better Business Bureau.
*additional fees for larger properties